Team interview 2011
Our Team
(From left to right, bottom to top; Francisco Pereira, Joseph Goncalves, Peter J. Botelho, Michelle Pereira Crystal Martins, Jessica Botelho, Donny Moisao and friend, Emanuel Pereira)
For the first time in 2009, CarnavalEUA.com produced a live broadcast of one of the largest demonstrations of Carnaval Terceirense from the East Coast of the United States. It was a unique experiment that resulted in a great success not only in the United States but also around the world.

In 2010 the experience continued with 40,000 visitors during the weekend of Carnaval and included a bailinho from Artesia, CA. In 2011, CarnavalEUA.com's live broadcast of Carnaval Dances and bailinhos reached an all time record with 66,000 visitors during the weekend of Carnaval, and now with 220,000 visitors this year from around the world.
Carnaval Dances and bailinhos are made ​​willingly by people worthy of their talents and efforts to reinforce our heritage and they deserve a stage where their talents can be seen anytime of the year. CarnavalEUA.com is made by friends who love and enjoy Carnaval and believe that it is worth showing the world our Carnaval.

Thank you and
VIVA AO CARNAVAL!
Below is our interview with Ricardo Farias of Rádio Voz do Emigrante which was broadcasted live on February 10, 2012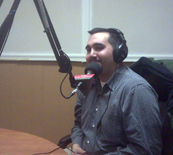 Below is our interview with Luciano Barcelos of Acores.rtp.pt which was broadcasted live on RTP Açores on January 25, 2012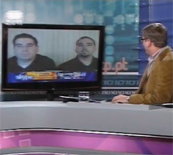 Below is our own Joseph Gonçalves on the program Portugal Raízes of SIC Internaçional in March of 2010
ONDE É CARNAVAL TODO ANO